Plot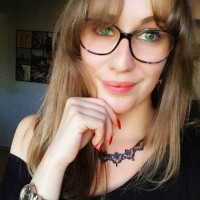 Storyline by
Alexia Peren
We are in the year of grace 1555 and strange phenomena are taking place in the city. Josyne, a villager accused of witchcraft, is arrested before your eyes by the city guards. In order to distinguish between true and false and to identify the reasons for this accusation, go and meet various witnesses and examine the clues discovered in the various places you visit along the way. Organise her trial to find out the truth: will you choose to defend Josyne, or will you choose to support the accusation of witchcraft? As an alchemist, will you be able to use your skills in this investigation, based on real facts, in time?
About the game
⏱ Play against the timer
🗺 Use the map to find your way
🧐 Choose the witnesses you want to interview
🧩 Solve all the riddles to complete your missions
🤓 Take turns to be the team leader
How time constrained is this adventure?
Expected distance to complete the adventure
For whom this adventure is best suited.
Why play this adventure?
Look around you, your surroundings will help you solve the puzzles.
Play the game as you wish, your decisions have an impact on the rest of your adventure.