Since our launch in December 2019, a lot has already changed at Coddy: website, new experiences with new games but also new categories (Escape Game at Home & for Kids). But one thing has never changed: putting the player at the center of our project. It is essential for us that the player feels included, has a different and original experience compared to other games, participates in the adventure and above all has fun!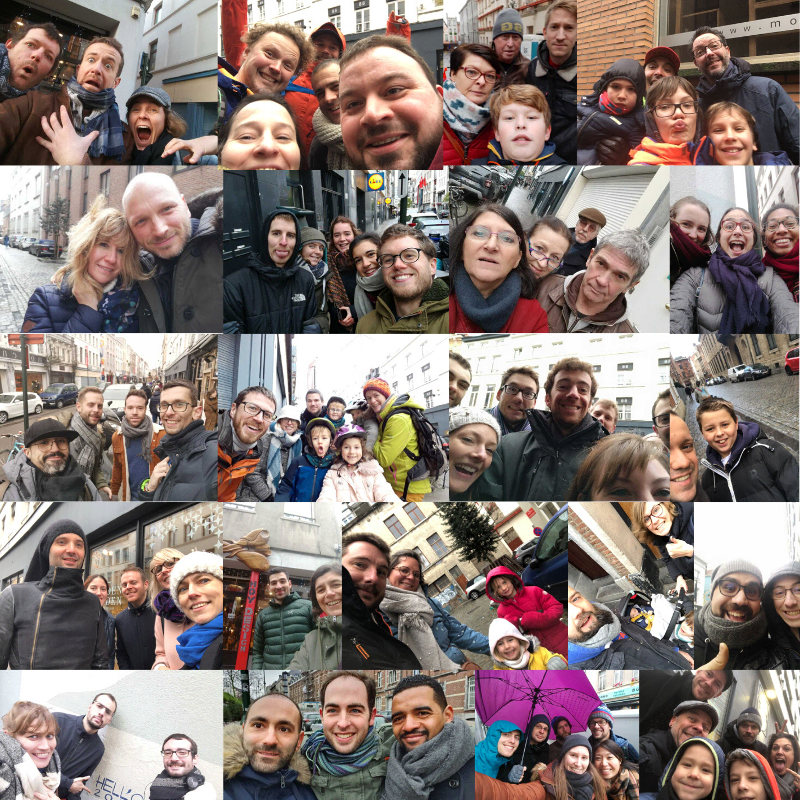 For that, we've already put a few things in place. If you didn't know about this, it's time to follow us more actively on our social networks! Here's a small list of things you can do:
When we launch a game, we always propose to one or more players to test the game in question.
For our outdoor games, beta testers can propose themselves and then receive a code to test the game live, in the city in question. In return, they send us feedback on their experience so that we can improve the game if necessary, as well as photos of their team to illustrate our games :)
Our main goal is to make sure that our players are real testers and have a say in our games: we are always open to recommendations and advice and are happy to adapt our games to make the experience of our players even better. The opinion of our players is of utmost importance and we believe it is essential to offer them this kind of test.
Our scenarios revolve around the player: if you've ever played our games you probably know that when you make a choice it affects your game. The paths to take can be different and the scenario always takes you in different directions depending on the choice (and/or answer) you make. It's a way to put the player at the heart of the story and integrate him fully into our games and allow him to define his own destiny within the game.
For some time now, we've been offering puzzle lovers the opportunity to solve puzzles on our social networks. And to encourage our subscribers to be inventive, we also offer them to send us their own puzzles that we publish on our pages. Once again, we think that within our -small - community, some have things to say and creativity to spare!
Looking for the new star (screenwriter)!
Finally, and here the title of the page will finally make sense to you, we have been saying for some time that it would be nice to offer Mr. Average to offer us some stories. We are sure that among you are hiding Victor Hugo, Stephen King and J.K Rowling with stories and scenarios for escape games !
That's why today we're offering you Brandon, but also you Kylie and you Tom, to send us, if you feel like it, your ideas for scenarios if you have any, which we could work on together or adapt into a game. Then we'll talk about the modalities with you, don't worry.
Obviously, some people wake up and think they're a writer for one night. But be careful Kevin, writing a script for an escape game or a murder party is not like writing a poem to your mother for her day! You need a little more sense and above all a lot of imagination!
The little guide for apprentice screenwriters
You will find on our "Become a Screenwriter" page some home-made tips to help you organize yourself in writing your screenplay.
Now it's up to you, with your pen, your pencil, your pen or your Macbook: we want you in our team!
Written by: Coddy | Updated at: 03-01-2022